In the beginning of the month there was a seminar about insurance in Russia. Lubov Tarnopalskaq, the Russian manager of European Bank of Reconstruction and Development stated that there is a revival of foreign interest in Russian insurance companies.
She mentioned the recent deal between American investors and the insurance company "KIT- Finance". Tarnopalskaq stated that this partnership has supported indirectly the statement that there is an increase in the demand for insurance services, the yield of insurance operations and the investors' interest.
Some of the advantages of Russian insurance market were exposed during the seminar. The scale of Russian market is huge. The potential growth of premium income from general insurance and life insurance is enormous as well. Also, there is not enough penetration of foreign investments in this part of the Russian financial market.
Some of the disadvantages of the Russian insurance market were exposed as well. The listed problems were: unsatisfactory practices of corporate management,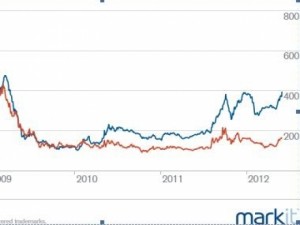 non-transparent structure of the property, lack of high-skilled specialists (including actuaries and reinsures). The toughest problems were corruption and bureaucracy.
The European Bank for Reconstruction and Development is an investor at some insurance projects in Russia. The bank owns parts of Intouch company, "Reso-garantiq" company and "Renessans strahovanie" company. The EBRD has invested 60 million euro in the first one, 26.2 million euro in the second one and 150 million euro in the third one. Usually, if the bank invests between 1 and 200 million euro, it acquires between 10 and 35 per cent minority packet.
To become EBRD partner you should bear in mind that the bank has a lot of requirements. To take the final decision of being your partner or not, the EBRD will check your reputation, financial stability, management level and exact strategies. The EBRD investments in South-Eastern Europe and Turkey reach 6 million euro and they are related to three insurance companies.
There are real opportunities for growth in the insurance field in Russia. May be it will happen soon, if the Russian governance takes extra measures and tries to stimulate its market evolution.